For Rent Real Estate Market
AMERICAN COPPER BY SHOP ARCHITECTS IS MAKING KIPS BAY A THING
---
American Copper is just the kind of architectural statement this sleepy Manhattan neighborhood needs.

BY CHARLES CURKINAUG 9, 2019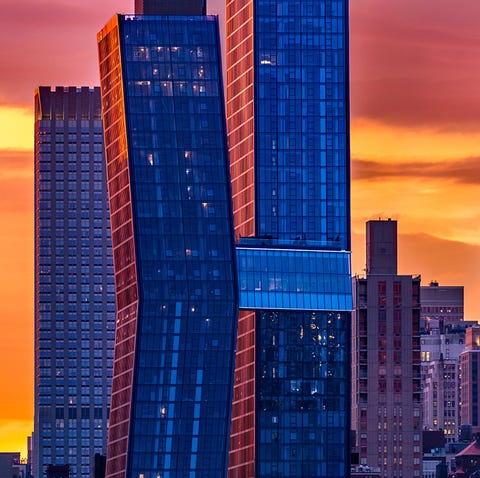 Max Touhey
In "60 Seconds With," ELLE Decor editor Charles Curkin chats with creatives and industry leaders, getting the scoop on their life and work in one minute or less. In this installment, he interviews Gregg Pasquarelli, the New York City-based ELLE Decor A-List architect and co-founder of SHoP Architects. He and his partners are responsible for buildings including the Barclays Center, the forthcoming 111 West 57th Street, and American Copper, a double-tower luxury rental connected by a skybridge that may be giving a lift to the sleepy Kips Bay neighborhood in New York City. Pasquarelli's one minute starts … now.
What was the first thing you thought when you visited the American Coppersite in Kips Bay?
This place is pretty far east.
That's the elephant in the room, right? The neighborhood is kind of a Manhattan dead zone.
Oh yeah, it's a total dead zone. You have to make a really great building to draw people there.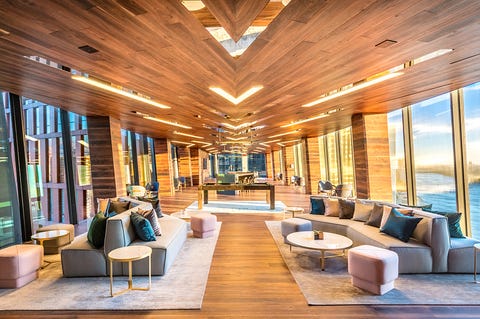 On the skybridge in American CopperMax Touhey
Did you design American Copper to do just that?
Absolutely. That was the idea. Let's make this kind of new, waterfront community that really connected the vista of both the city and the water.
Have you succeeded?

I hear people all day long in the elevator and in the lobby saying how much they love the building and the amenities. People are smiling and they're happy.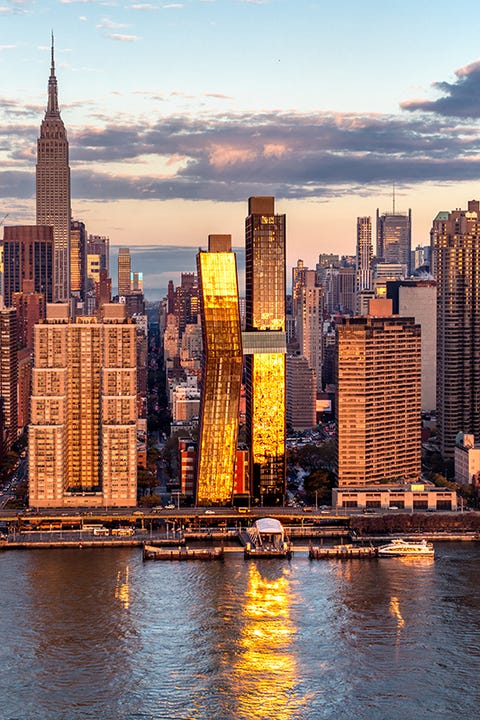 Max Touhey
You don't hear people complaining as some tend to whenever change comes to a neighborhood?
I've heard exactly the opposite. When I'm in a little shop and they find out I live in the building, they get excited and tell me that it's the coolest building.
What are your Kips Bay neighborhood joints?
For completely inauthentic Mexican food, I go to El Parador. When I need some cool clothes to cheer me up, I go to Dover Street Market. Daniel's Bagels is a very old-school bagel joint.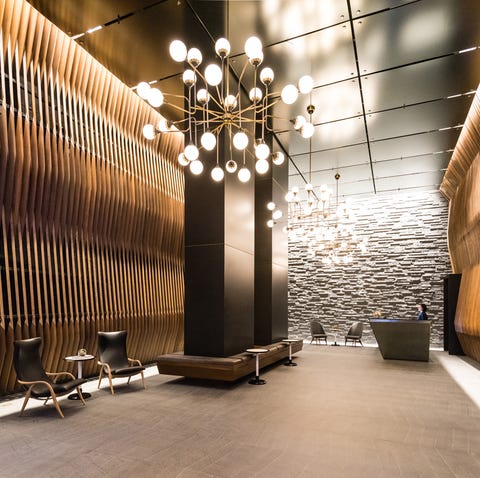 The lobby in American CopperMax Touhey
How do you take your bagel?
Cream cheese and tomato.
That's sooo Kips Bay.
Totally!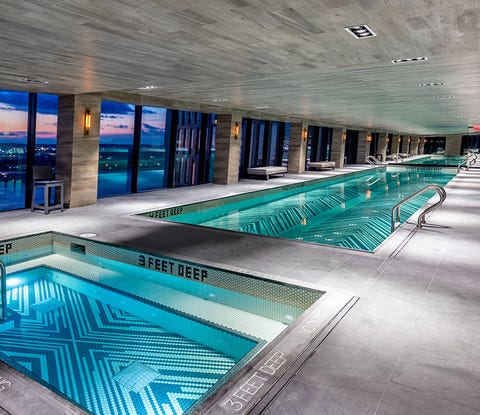 The pool on the skybridge in American CopperMax Touhey
Copper is one of the materials you used for the building. How soon will they completely oxidize and turn green?
Nobody knows. Experts tell us anywhere between 15 to 50 years, which gives me a reason to eat more healthily so I'll be around to see it.
What is your favorite part of the building?

The pool on the skybridge. Where else can you swim from one skyscraper to another?